Dominate Sales Now and Forever
Gain an unprecedented edge with the most complete sales training tools, education, and real-time training analytics platform.

A Raw, Authentic, Sales Education Platform for All levels of Sales Teams and Sales Professionals
Focus on the psychological, emotional, and physical aspects of sales by understanding who you are as a sales professional. Find the raw skill sets and attributes deep from within in order to be dominant.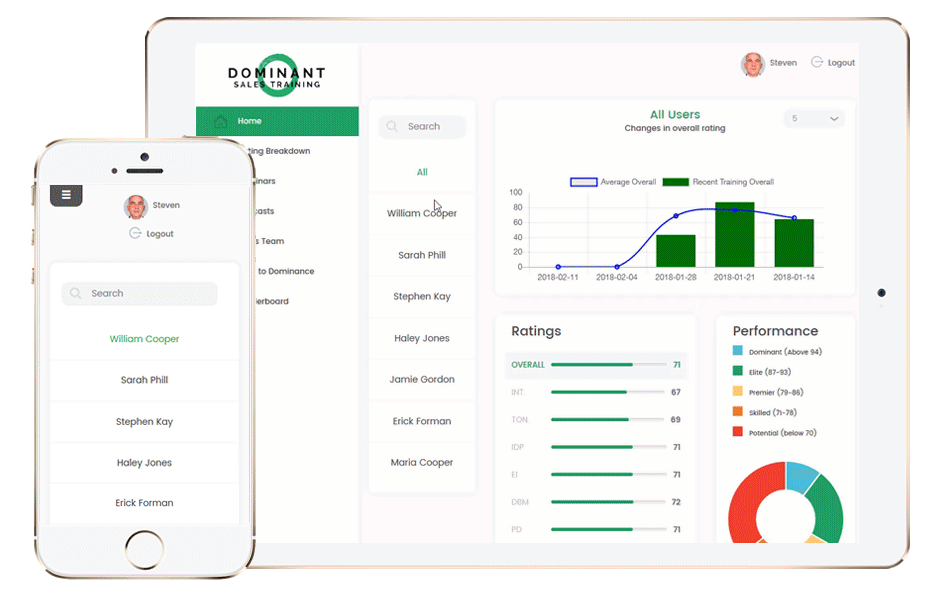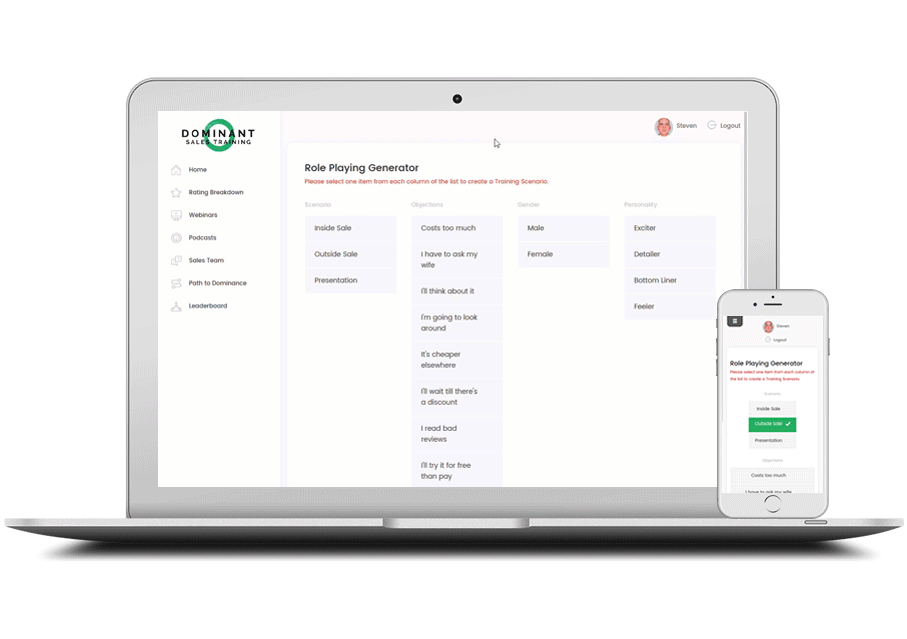 REAL LIVE TRAINING TOOLS TO DRIVE RESULTS, KNOW YOUR SALES REPS & TEAMS INSIDE AND OUT
Dominant Sales Training Role Playing Generator
Real live training tool
Train on the spot anywhere & anytime
Structured & Organized
Automated customized training tailored to your products and services
Over hundreds of training scenarios instantly available
A Live Digital Training Scorecard to Effectively Grade & Evaluate Your Sales Reps
---
Whether it's a live training, phone call review, or in the field evaluating, the DST Live Digital Scorecards provide you the ability to grade and train anywhere, anytime.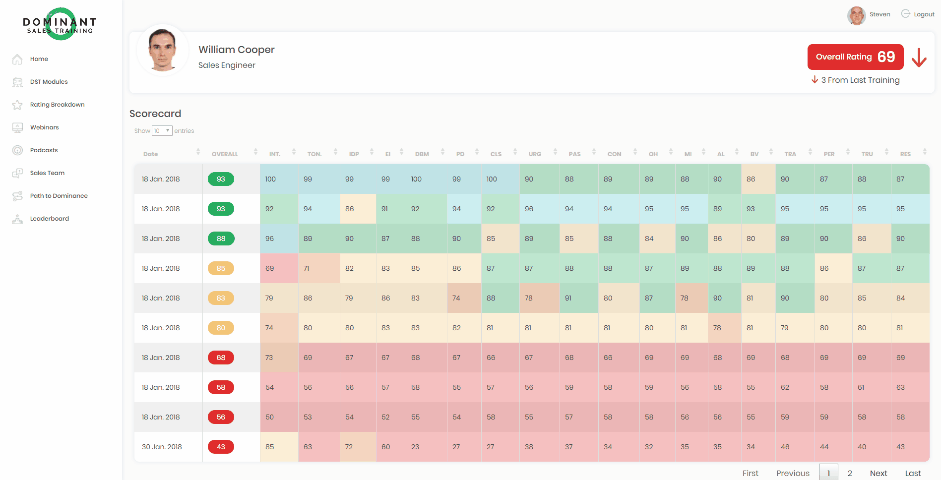 Team
Make Training Effective
Powerful training tools that build dominante sales professionals.
Optimize raw skills
Elevate each attribute
Game plans to implement training, growth, and development.
Spend less time figuring out:

how to train,
what to train on,
why training isn't effective
drive results with the industry's only real-time training solution.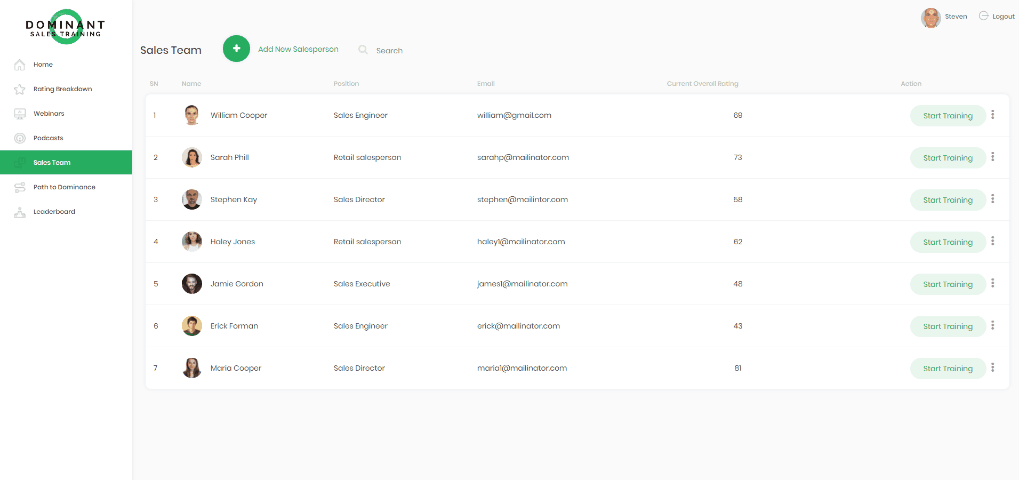 Individual
Ideal for individual sales professionals
$49.99
Monthly Subscription
$39.99
Monthly Paid Annually
Sales Training Education Access
One Scorecard Training Bi Weekly
One Phone Call Review Monthly
Bi Weekly Score Rating Changes
1 Coaching Call Monthly
Client Support
Small business
Ideal for teams of 10 sales reps or less
$399.99
Monthly Subscription
$299.99
Monthly Paid Annually
Sales Training Education Access
15 User Accounts
2 Executive User Accounts
One Group Training Bi Weekly
Develop Game Plan
Coaching Tools and Resources
One Phone Call Review Monthly
Client Support
Customized Dashboard
Hiring Tools
Role Playing Generator
Digital Scorecards