Dominate Sales Now and Forever
Gain an unprecedented edge with the most complete sales training tools, education, and real-time training analytics platform.

A Raw, Authentic, Sales Education Platform for All levels of Sales Teams and Sales Professionals
Focus on the psychological, emotional, and physical aspects of sales by understanding who you are as a sales professional. Find the raw skill sets and attributes deep from within in order to be dominant.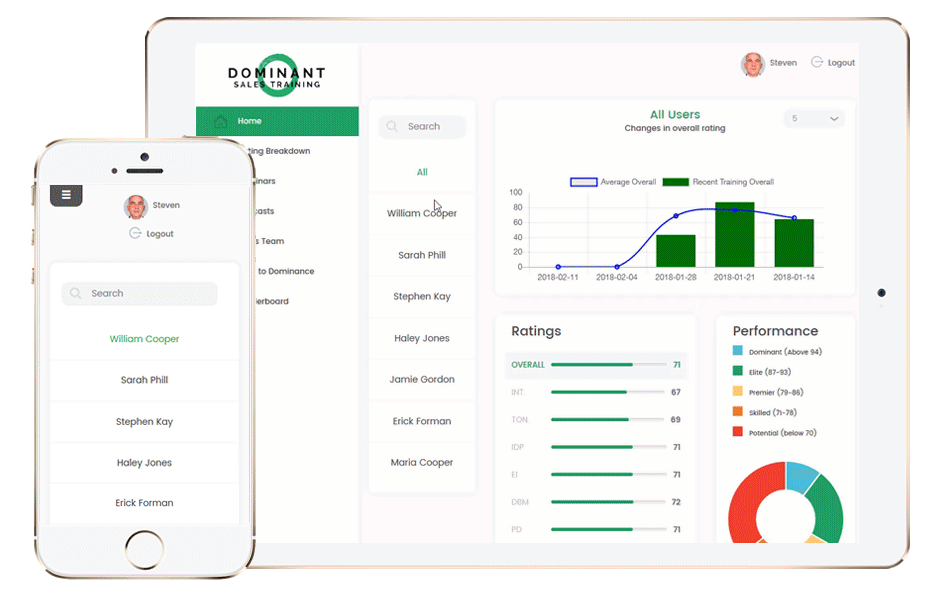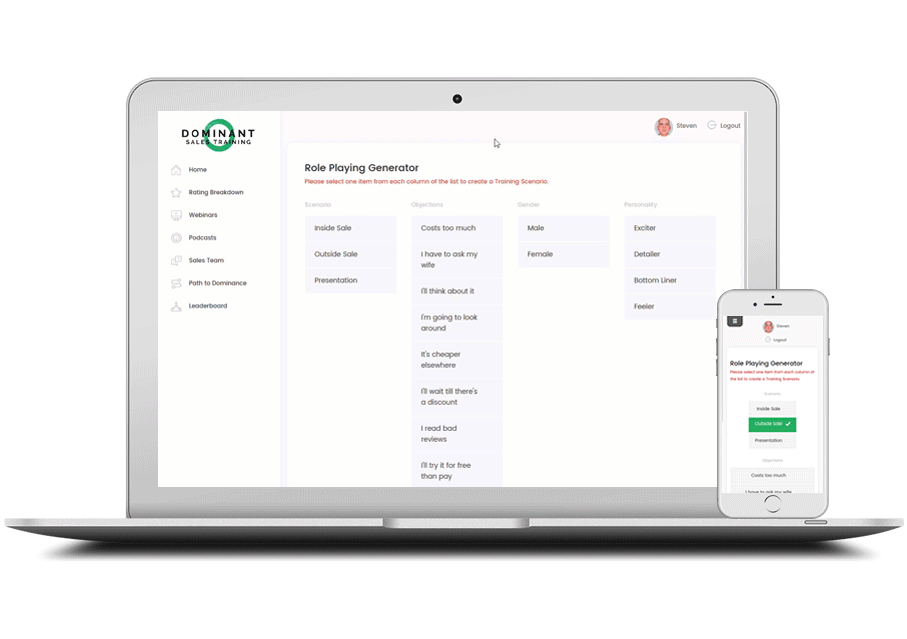 Real Live Training Tools to Drive Results and KNOW yoursales reps/teams INSIDE and OUT
No matter what product you're selling. Our Role Playing Generator offers you a real live training, this tool creates hundreds of situations on the spot , to help measure the growth of your sales reps, focus on strengths and weakness, and really understand the potential they possess.
A Training Scorecard that Integrates with your CRM
---
Whether it's a live training, phone call review, or in the field evaluating, the DST Live Digital Scorecards provide you the ability to grade and train anywhere, anytime.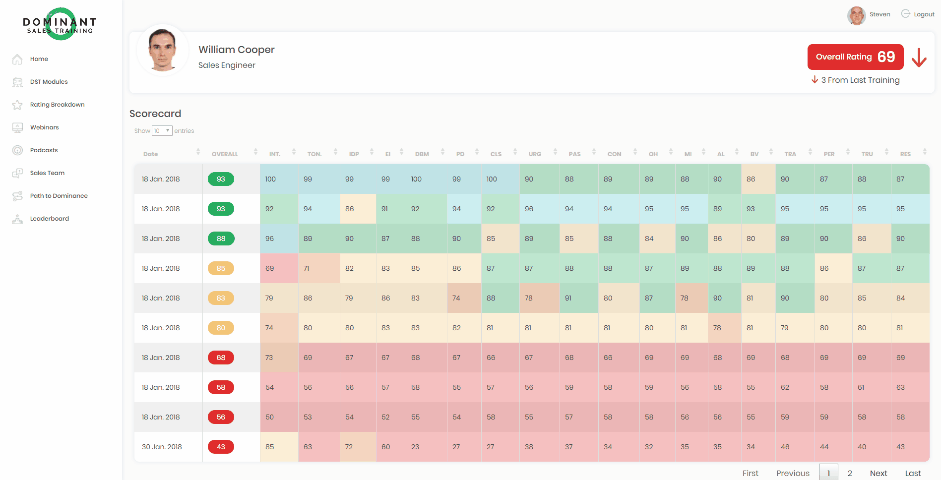 Team
Make Training Effective
Truly powerful training tools that build dominante sales professionals, optimizes raw skills, and elevates each attribute. Take advantage of easy laid out game plans to implement training, growth, and development.
Spend less time figuring out how to train, what to train on, why training isn't effective, and drive results with the industry's only real-time training solution. See results instantly, know exactly where to train each rep always, and never have to worry about a game plan ever again.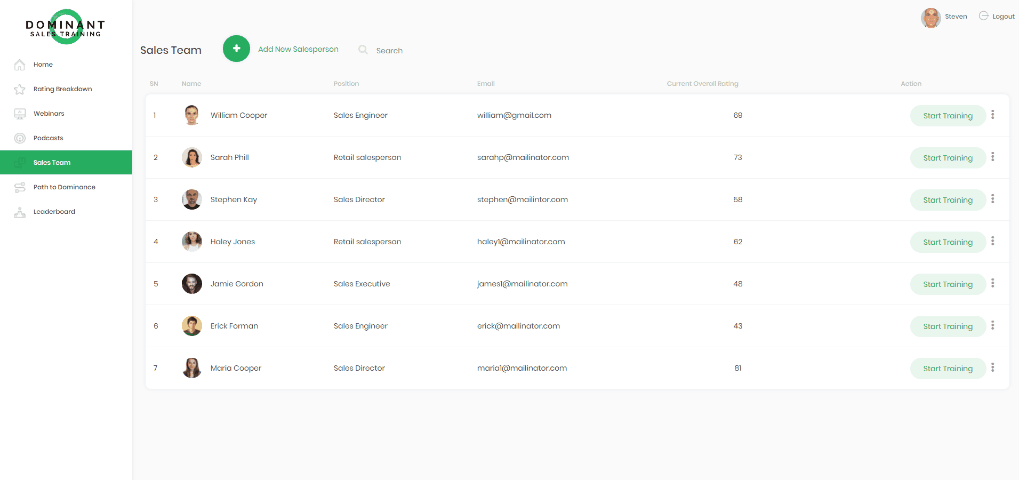 Individual
Ideal for individual sales professionals
$80
Per month annually
$100
month-month
Sales Education Training Platform Access
Individual Account
Score Rating
Send in Call
Do Role Playing Over Phone
Get Overall Rating
Updated Every
2 Weeks with New Progression
Weekly Webinar
Do Role Playing Over
Account Support
Answer Questions
Dashboard
Integrate Salesforce
Small business
Ideal for teams of 10 sales reps or less
$300
Per month annually
$700
month-month
Sales Education Training Platform Access
Up to 10 sub User Accounts
D & G Digital Scorecard
Up to 3 executive User Accounts
Role Playing Generator
Introduction Conference
Develop Game Plan
Understand Utilization of all Tools and Resources
Data Integration
Hiring Tools
Customizable Dashboard
Full Reports
Weekly Meeting
Medium Business
Ideal for individual sales professionals
$500
Per month annually
$800
month-month
Sales Education Training Platform Access
Up to 10 sub User Accounts
D & G Digital Scorecard
Up to 5 executive User Accounts
Role Playing Generator
Introduction Conference
Develop Game Plan
Understand Utilization of all Tools and Resources
Data Integration
Hiring Tools
Customizable Dashboard
Full Reports
Weekly Meeting
Enterprise
Ideal for individual sales professionals
$$
Request Quote
Includes
Sales Education Training Platform Access
Unlimited sub User Accounts
D & G Digital Scorecard
Up to 10 executive User Accounts
Role Playing Generator
Introduction Conference
Develop Game Plan
Understand Utilization of all Tools and Resources
Data Integration
Hiring Tools
Customizable Dashboard
Full Reports
Weekly Meeting